If you're an emerging or even an established creative you'll know that finding work and having your work noticed in the creative industry is not a walk in the park. There are obstacles – lack of finances, people saying those dreaded words that imply that your work just isn't suitable, times when plans end up falling through and times when your confidence is just in that dark zone.
Sydney based creative, Lauren Webster is all too familiar with these obstacles but she's not willing to let that stop her and her artistic soul. Miss Webster is a jack of all trades working under the creative umbrella, Lauren and the Lost Boys. With experience in interior styling, fashion styling, design and the fine arts, she has a plethora of outlets and has essentially created a series of opportunities where her creative skills and passions can thrive. She knows that work isn't going to come her way on its own so this little lady makes.shit.happen!
When she isn't assisting fashion stylists or working on her own styling projects Lauren is in her Surry Hills studio painting beautifully feminine Egon Schiele inspired figures that ache to tell us their story and images that resemble great vintage t-shirt graphics.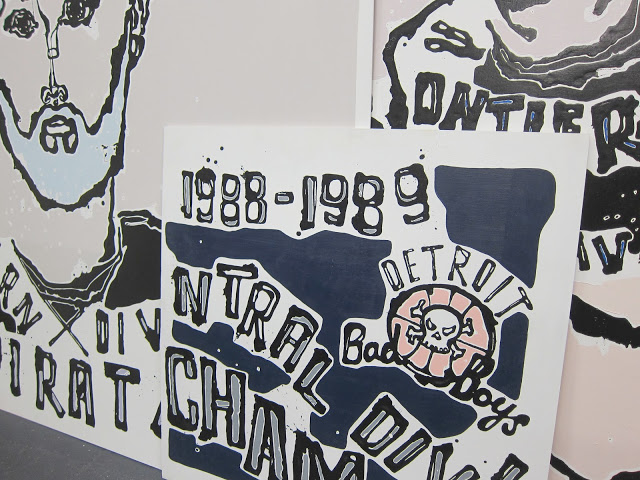 At the moment she's working on a body of work with the vision of an exhibition and being the winner she is, she took a bit of time out of her schedule to invite me into her studio space, where the magic happens and to answer a few questions about her journey and her passion.
I must say, you are a lady of many talents! You have experience in interior styling, fashion styling, design and the fine arts. Can you elaborate on these experiences? 

Well first and foremost I am an artist. My other creative outlets have been extensions of this in one way or another and a way to apply myself to some of my other loves. For instance I got into styling because I was interested in interiors and creating interactions between art and the rest of a space. My first gig was a short stint assisting Sibella Court, who's work is an art form in itself so how could I not have been inspired! As fate had it I ended up working a lot more in fashion styling which suits me as I have always loved fashion and it just so happens to be something that has been informing my painting a lot lately. It's all visual language and I try to let one feed from another as much as possible.
Which of your creative outlets resonates with you the most?
This is without a doubt my art making. I love styling and get a real rush when I have a vision and things come together but it's my art and everything that it encompasses which really takes me to that other place. My life is very much wrapped up in my art and vice vera so it's impossible for it not to resonate.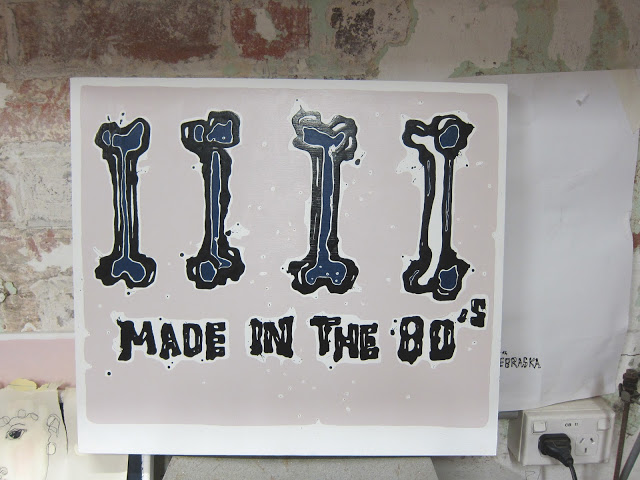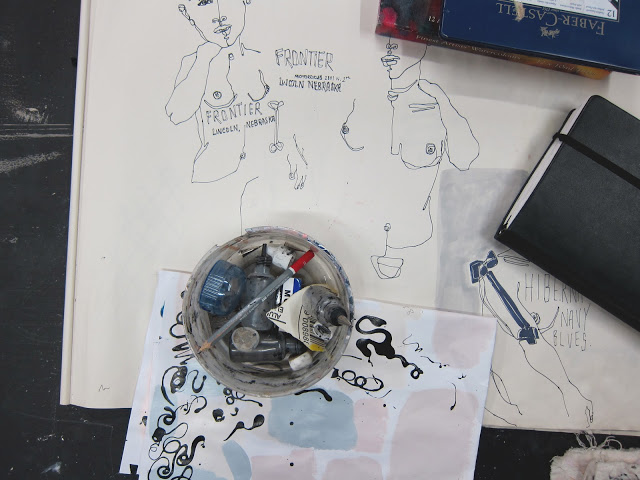 Tell us about how and when you're creative career began.
Most of the decisions I have made from high school onwards have set me on this path so I guess it may have started as a kid... Aside from immersing myself in creativity as pure indulgence I was selected for the National Art School HSC Intensive Studio Practice Course, so that's were I spent some of my last school holidays. Nerdy much? And then without a second thought I packed my bags for art school and studied at COFA graduating in 2008. I took a year off from my practice to undertake a traineeship at the MCA in 2009 but was back to it and had my first solo exhibition in 2010. I haven't stopped since!
The creative industry is known for not being overly lucrative, especially when you are still trying to emerge and get your skills noticed. Has this ever had an impact on your choice to work within the industry?
Do you ever question your decisions?
I have always been well aware of the nature of this industry, I knew it was going to be tough but somehow, and perhaps a little blindly, I have never let this bother me. I have always just done my best to tackle that challenge head on. I am seeing more and more that for me the best way to approach things is to be willing to adapt to the creative environment, to what opportunities are available and also to create my own. Yes it can be hard at times but it can also be very rewarding, so no, I don't question my decisions. If I get hungry I just convince myself that it's totally rock and roll...
It's not easy to always be "in the zone." What keeps you motivated and inspired? 

Often it's the act of working itself that really gets the ball rolling. If I'm not doing enough work I can definitely get out of the zone a little, so I'm slightly addicted to it. On the flip side though it's really important for me to step out of the studio, hit the road, travel and shake up my headspace. There are so many things which can influence me from day to day, but art itself, reading, music and the poetry of lyrics are ever important to my 'zone'.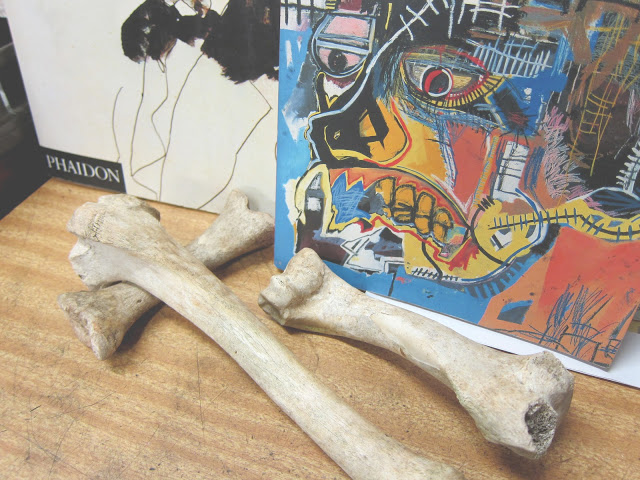 Your paintings and drawings are deeply figurative and feminine. Tell us about the subjects you depict. Where does the inspiration for your pieces come from?

I am so often drawn to the human figure. I think it's that whole thing of a biological desire to observe the body and it's beauty. It doesn't get old, not for me anyway. To some extent it's just innate. Sometimes the figures are self portraits or portraits of people I know, other times they are just characters upon whom I can apply my stories and ideas. 
I am working with a couple of themes at the moment, one of which is inspired directly by vintage T-shirts and Americana which I hunt down in vintage clothing stores on my travels. Oh and my own wardrobe harbors a modest collection which is all included too!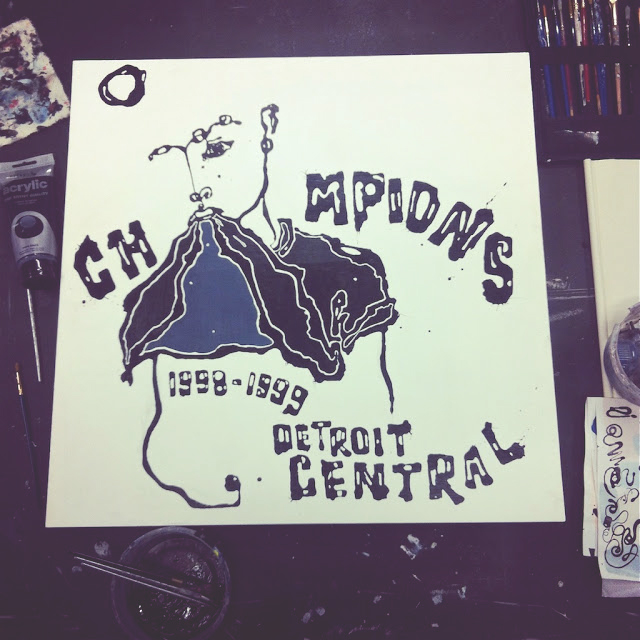 What is a typical day for you? Whether it be a day of styling or a day of art making. 

I am working predominantly on my art at the moment with intermittent styling gigs which pop up along the way. So on a typical day I get myself to the studio, completely lose myself in there and before you know it it's dark outside. These days are bliss, exhausting but bliss. Other days I might flutter in and out a bit, do some painting, sit in the park and read, head out for lunch, check out some art and the day might just pass without a whole lot productivity. These days are also really important though. It might not be as measurable but I usually achieve a lot as far as where my heads at when I step back like this and I can feel it when I am working again the next day.
Are you always working towards a particular purpose or project?
I do like to work this way. Goals and deadlines put a fire underneath us all I think. If at any one time there isn't a particular project that I am directing my work towards then the purpose is simply the generation of new ideas, new methods and new and better work. That way, when the time is right I am ready to pounce! Earlier in the year I had a little down time which was the perfect opportunity to do just this. I set off down the coast on a solo adventure to find what it was I would work on for the next few months. This was as worthy a project as any without being what you might typically think of as a work trip. Lucky me I guess...
You are currently working on a beautiful collection of paintings. What's on your mind when producing a body of work? What is your approach?
I try to immerse myself in the themes and way of thinking of what I am working on as much as possible. My approach definitely doesn't begin and end in the studio. I read up, watch films, peruse vintage stores and fashion references and listen to music which feels right and relates to the work. I really try to live it every day. This results in me being a little detached from reality at times, but I think I'm more than ok with this.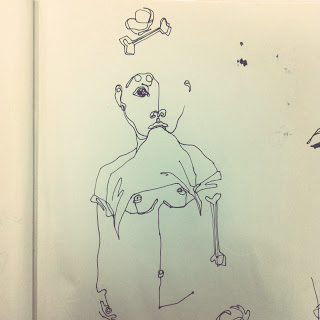 What advice would you give to any creative trying to emerge and get their work noticed?

For starters, just work! Try to be as prolific as you can afford to be without going mad. Actually, scrap that, go mad if need be! Then don't be afraid to seek out what you want and start asking for it. You will face many a closed a door so just keep knocking until one opens. Any rejections along the way are good for you, you wouldn't benefit from being told that you're killing it if your not so know this and use it.
And lastly, what does the future hold for Lauren and the Lost Boys?
I have given up searching for the answer to this one myself as I think it might require a crystal ball... Following my most recent solo show SALTY. SAILOR. LOVER. late last year, I have been working as a permanent resident artist with Metalab, an amazing group of creatives. I know that these guys have some exciting projects in store, some of which might call out for a little Lost Boys touch so I'm looking forward to continuing our work (and play) together.
I'm really just riding the wave of my work at the moment and will have to wait and see where it lands me, so watch this space!
Like most creatives doin' it fo' themselves nowadays, Lauren knows that social media plays a huge role in her exposure as an artist and a stylist. That's why you can find her on Instagram as @laurenlostboys, on Facebook as Lauren & The Lost Boys and you can peruse her work and inspiration by checking out her blog. Photo credits go to Lauren and myself :)